I was looking for some new products for my shop and I came across these Make a Wish bracelets from Wish Strings.
So Far I have three bracelets, each one is mounted on a card with a special message. They are tiny and cute and perfect for popping into a card or letter, or a gift package. I'll be adding more soon.
Life is Tough But So Are You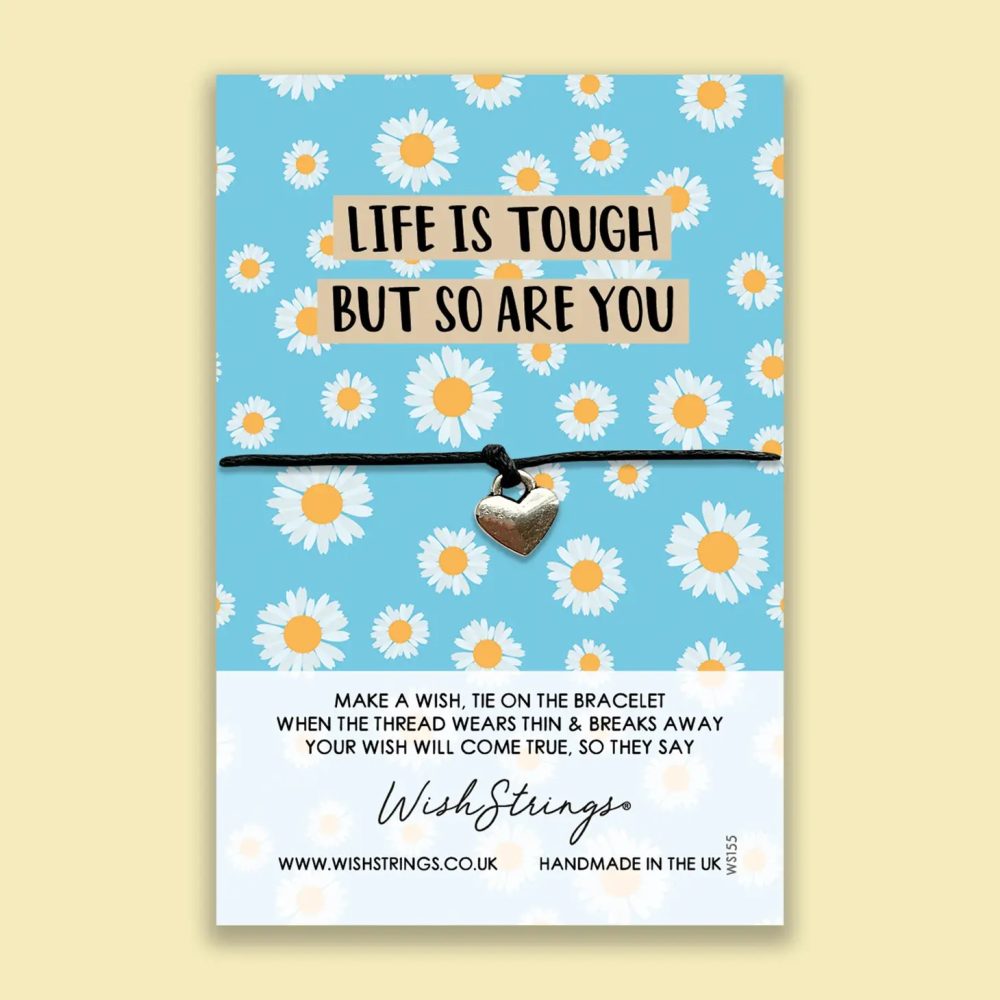 You Are Always Enough
Teachers Plant Seeds That Grow Forever
Make a Wish Bracelets
Each charm is hand strung and knotted on 30cm of the finest waxed cotton cord, making a beautiful simple bracelet to tie on as a token of love and friendship.
Each bracelet is presented on a gift card beautifully designed in our studio. The bottom of each card reads…
'Make a wish, tie on the bracelet, when the thread wears thing and breaks away, your wish will come true, so they say'
The perfect postal gift for friends, family and loved ones! Just because you care!
Each card is 9cm by 6cm and comes in a little clear plastic bag.
Sold by At Home A Lot Mindfulness, an independent retailer. Because of the size I've decided to offer a free postage option on these cards. If you put the code free in the box at checkout you can then choose free postage.
Handmade in the UK by WishStrings.co.uk