Confession time – I've only read one book this month, The Bone Clocks!! Although I did start a new book last week, it's not finished yet.
The Bone Clocks – By David Mitchell
Paperback: 640 pages
Publisher: Sceptre (18 Jun. 2015)
Language: English
ISBN-10: 0340921625
ISBN-13: 978-0340921623
Product Dimensions: 13.5 x 4.2 x 19.8 cm
The Bone Clocks can be bought in paperback on Amazon for £7.99 or hardback for £15.99 or on Kindle for £5.99 or Audible for one credit or £27.28
The Blurb
Run away, one drowsy summer's afternoon, with Holly Sykes: wayward teenager, broken-hearted rebel and unwitting pawn in a titanic, hidden conflict.

Over six decades, the consequences of a moment's impulse unfold, drawing an ordinary woman into a world far beyond her imagining. And as life in the near future turns perilous, the pledge she made to a stranger may become the key to her family's survival . . .
My Review of The Bone Clocks
So, just one book this month, but to be fair, The Bone Clocks is actually six novellas in one book. I listened on Audible and the listening length is over 24 hours. Usually the books I listen to are around 6 to 9 hours.
It's not a book to everyone's taste. In fact there were parts where I was confused as to what on earth was going on. But it all makes sense in the end. It's just that the end is a long time coming.
Part One
Starting with a young runaway teen, Holly, in 1982 ( she's the same age as me 🙂 ) We follow her journey as she argues with her Mum, finds her boyfriend with someone else and runs off, finding help from someone she knows from school. On her journey she has a couple of strange experiences. As a child she'd experienced some kind of supernatural happenings, but had apparently been cured. When she runs away she meets an old lady who offers her a drink in return for Asylum. Holly has no idea what the old lady means but she takes the drink anyway. I found the first part of the book really quite thrilling, if a little strange. Then we are left on a huge cliffhanger while we go on to the next story.
Each seperate part of the book is narrated by a different narrator for each character in the book. Holly is there throughout, because it is actually her story, but for huge parts of the book we are focusing on the other characters.
Part Two
The second character was completely unlikable, but when he meets Holly he falls in love and we can see that this has a huge affect on his character. But again, his story is left as a cliffhanger.
Part Three
The Third was Holly's husband. Yes, years have past and the young boy who helped Holly in the first chapter has returned and become her husband. We hear all about what has happened to him and why he's changed so much from his original character. He encourages Holly to write about her childhood supernatural experiences.
Part Four
This brings us on to the fourth character, a writer. Only, he's fading in popularity and meets Holly at a book signing in which her book seems to be doing a lot better than his. They become friends and over many years share a lot together. He's there for her, and although he's not altogether a nice character, his friendship and love for Holly is apparent. You feel almost sorry for him at the end of his part.
Part Five
The Fifth chapter is where things get a little crazy. All through the book we are briefly introduced to supernatural beings from two different backgrounds and they are at war. In each chapter until now we are only given glimpses of what they are capable of, but in this chapter which is all about one of these supernatural beings we finally get what has been going on and exactly what Holly's part in all of this has been. We also get a conclusion to the cliffhangers that were left in the first two chapters.
Part Six
The sixth and final chapter is the one that surprised me. I really thought the ending of the book would have been perfect with the previous chapter, and I always get a little frustrated with 'what happened next' kind of chapters. I prefer to make up my own mind. However, this chapter is set in the future. Throughout the book we'ved moved from 1982 right up to 2043. The story sent a chilll down my spine. It's not overly futuristic, the things described could very easily become our reality in the next 24 years or so. When I got to the end I felt satisfied, sad, thoughtful, remorseful, happy, ok, all the emotions. It was worth the effort getting to the end.
My Thoughts on The Bone Clocks
There were parts in this book when I honestly thought what's the point of all this? Other parts when I thought, this is really confusing. There were points when I wanted to shout, just get on with it. But overall, I loved how it all came together. Yes, it could have been half the size, but then you wouldn't have had full understanding of how things happened. The book is spread out over a very long time and I don't think I'd have enjoyed it so much had it been rushed.
I loved David Mitchell's story telling, he brings you right into the story then spits you out at the last minute, leaving you hanging and wondering what the hell is going on. But the conclusion is exciting and precise leaving you with no doubt.
It won't be for everyone, it's not a love story, it's not even a proper sci-fi story. It's a lifetime of pure fantasy with an emotional roller coaster slipped in.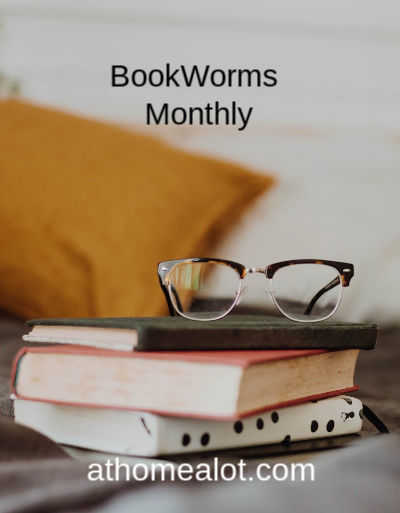 Disclosure: This post contains affiliate links to Amazon and Audible.