I love crochet and scarfs are my most favourite thing to make. They are often really simple and quick to make and are great to make as gifts.
In this post I'm featuring some fabulous free patterns for kid's scarfs. I'm not going to list them as girl's and boy's because who cares, kid's will wear what they want. But these are super cute and most are real easy to make.
Rainbow hearts and fluffy clouds.
This scarf is super cute and colourful. Any child would be happy to wear a lovely scarf like this.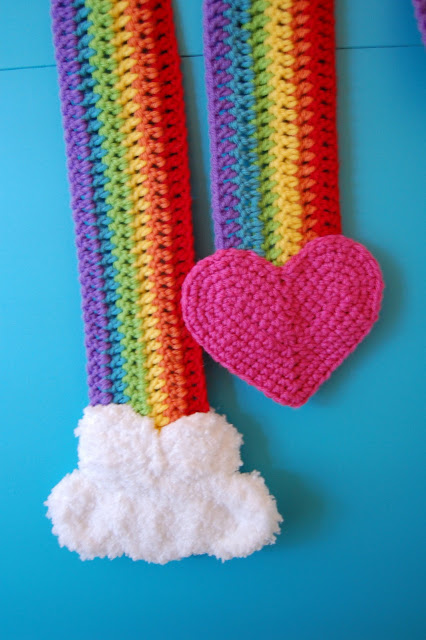 Pom Pom Scarf
What kids doesn't love pom poms. This scarf is adorable, and would look good in whatever colourway you chose for it.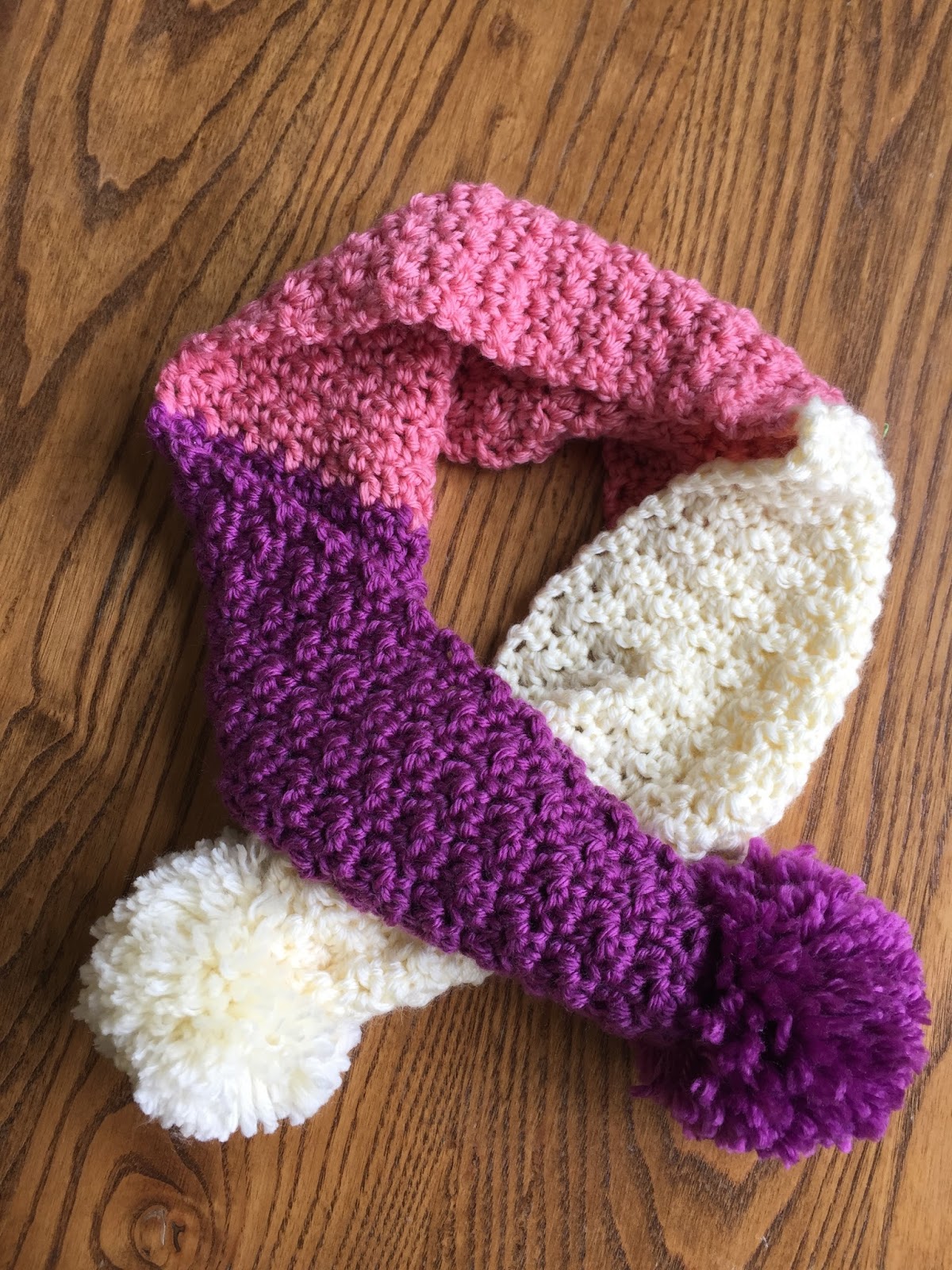 Harry Potter Scarf
Now this one should be really popular, there are a lot of Harry Potter fans out there who would like a scarf like this.
Unicorn Scarf
Unicorns are very popular at the moment so I'm sure any child would be happy to be seen snuggled up with a unicorn scarf.
Lego Brick Scarf
Kids love bricks, that's a fact, and this scarf is a perfect winter warmer for all brick lovers big or small.
If you loved this post but would like to see patterns for adult scarfs please see my previous post here.