Black Cake by Charmaine Wilkerson is a wonderful story that spans the decades and gives a little insight into life of Caribbean people and those of mixed race.
The Blurb
Crossing continents and juggling lives, Black Cake is a powerful story of love and loss, kinship and separation, heartache and hope, spanning 60 years in the life of one family.
Eleanor Bennett won't let her own death get in the way of the truth. So when her estranged children – Byron and Benny – reunite for her funeral in California, they discover a puzzling inheritance.
First, a voice recording in which everything Byron and Benny ever knew about their family is upended. Their mother narrates a tumultuous story about a headstrong young woman who escapes her island home under suspicion of murder, a story that cuts right to the heart of the rift that's separated Byron and Benny.
Second, a traditional Caribbean black cake made from a family recipe with a long history that Eleanor hopes will heal the wounds of the past.
Can Byron and Benny fulfil their mother's final request to 'share the black cake when the time is right'? Will Eleanor's revelations bring them back together or leave them feeling more lost than ever?
My Review of Black Cake
I truly enjoyed this story. I loved all of the characters and each one jumped out with description. Not so much a mystery but there was a murder and it seemed that we know who the murderer was even though the wrong person was accused. The story is told mostly by Eleanor Bennet in her recording left for her children to be shared along with the traditional black cake she made for them.
I love how the black cake is talked about throughout the book. I'm so tempted to find such a recipe as it sounds incredibly tasty.
The story reveals so many secrets that it leaves the adult children, Benny and Byron, reeling. Especially when they find out they have a sister. Towards the end of the story I found it incredibly emotional.
I loved the narrators, they really brought the story to life.
It's hard to believe that one person could have gone through so much in their lifetime but it's all tied up together in the end and it was a really satisfying read.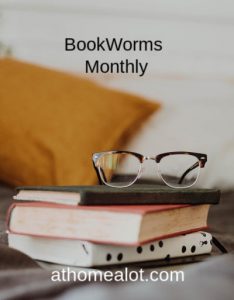 I listened to Black Cake on Audible but you can also buy from Amazon and other good book shops.