Description
I've put together a gift box at a very special price.
Do you know someone who would like a gift like this?
This box contains a Morning Notes Twelve Week Journal a pack of Mind Cards and a Wish Strings Bracelet.
The Morning Notes Twelve Week Journal has been designed specifically for use in the morning, to help you start each day with a positive mindset and to encourage you to identify obstacles which you can utilise in a way that can benefit you.
The Mind Cards    are a Set of 45  cards that will introduce positive habits into your daily routine.
Each day select a card at random and take the action stated on the card.
The cards are split into 5 categories:
kindness
ritual
gratitude
journal
reflection
The cards are provided in a lidded box.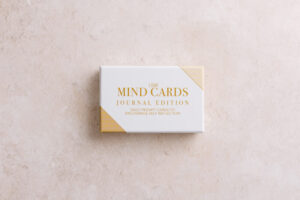 Finally The Wish String Bracelet   which says Make a Wish Life is Tough But So Are You,
Each charm is hand strung and knotted on 30cm of the finest waxed cotton cord, making a beautiful simple bracelet to tie on as a token of love and friendship.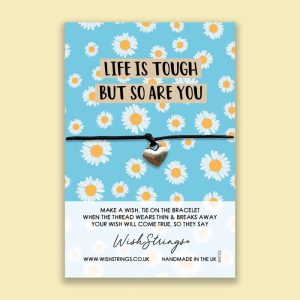 The total individual price for these products is £33.97 but I am putting them together in a box for just £22 and £3.50 p&p